This unit was created by the Radical ReVision team as part of the 2022 cohort of The 1619 Project Education Network. It is designed for facilitation across approximately two weeks, or seven lessons.
Objectives
Students will be able to...
Explore the relationship between composition, point of view, and reality.
Revisit local historical records to honor enslaved folx who built our town.
Consider how public art can make reparations.
Engage in personal truth-telling via creative, intentional making (either art or words).
Enduring Understandings
Students will understand that a single composition, including historic artifacts (documents, photographs, etc.), does not tell the whole story. Composition is intentionally designed to impact perspective, which impacts the narratives told.
Students will understand that composers are driven by their perspectives to create in ways that put their truth into the world. An act of composition empowers people to add their voices to the world and expand the narrative.
Unit Overview
Students begin by exploring how composition conveys meaning and is imbued with the point of view of the composer. All composition, in some way, interprets reality, and all composition has some reality it fails to capture. Students explore both their own photos as well as 1619 Project photography and text through the lens of point of view and reality.
This opening exploration leads into learning about untold stories in our local community, where a Commemorate committee has worked to uncover records on, remember, and honor enslaved folx who lived, labored, and built the town.
Students will then revisit the idea of reality and point of view in art to study and analyze the forthcoming sculpture "Yesterday" by Vinnie Bagwell, which is due to be installed on the grounds of our elementary school, discussing how art in public spaces has the power to share untold narratives. 
Finally, students will engage in challenging truth-telling (either personal, local, historical, and/or global), creating intentionally either through visual or literary media.
Performance Task
Students will engage in personally meaningful truth-telling by composing one or both of the following creative pieces:
For ELA: Students create a found/blackout poem, using Reginald Dwayne Betts' erasure of the Fugitive Slave Act of 1793 as a model.
For Visual Art: Students create a collage or otherwise alter an original image to communicate a new perspective on the realities captured/not captured by the image.
In both projects, students will be encouraged to challenge themselves to reach and communicate a truth that feels brave to share.
Two-week unit plan for teachers, including pacing, worksheets, and text/multimedia resources. Download below, or scroll down to review key resources included in the unit plan.
Unit Resources
Responding Anchor Standard #8 - Interpret intent and meaning in artistic work.
Connecting Anchor Standard #10 - Synthesize and relate knowledge and personal experiences to make art.
Connecting Anchor Standard #11 - Relate artistic ideas and works with societal, cultural, and historical context to deepen understanding.
Reading Anchor Standard #6 - Assess how point of view or purpose shapes the content and style of a text, drawing on a wide range of global and diverse texts.
Reading Anchor Standard #7 - Integrate and evaluate content presented in diverse media and formats, including across multiple texts.
Reading Anchor Standard #9 - Analyze how two or more texts address similar themes or topics in order to build knowledge or to compare the approaches the authors take.
Diversity Standard #8 - Students will respectfully express curiosity about the history and lived experiences of others and will exchange ideas and beliefs in an open-minded way.
Diversity Standard #9 - Students will respond to diversity by building empathy, respect, understanding and connection.
Diversity Standard #10 - Students will examine diversity in social, cultural, political and historical contexts rather than in ways that are superficial or oversimplified.
Justice Standard #13 - Students will analyze the harmful impact of bias and injustice on the world, historically and today. 
Justice Standard #14 - Students will recognize that power and privilege influence relationships on interpersonal, intergroup and institutional levels and consider how they have been affected by those dynamics.
Inclusive Curriculum - [Teachers will] Play a role in helping schools to understand and align curriculum to the variety of histories, languages and experiences that reflect the diversity of the State population. 
Inclusive Curriculum - [Teachers will] Incorporate cooperative learning activities to encourage understanding of diverse perspectives.
ELA Performance Task: Found Poetry, Blackout Poetry
Students created a found/blackout poem, using Reginald Dwayne Betts' erasure of the Fugitive Slave Act of 1793 as a model. They drew on a wide range of source texts, including the Bill of Rights, a letter from President Abraham Lincoln to Horace Greeley, the Chinese Exclusion Act, an anti-choice organization's "About" page, and various news articles about local history and national justice issues.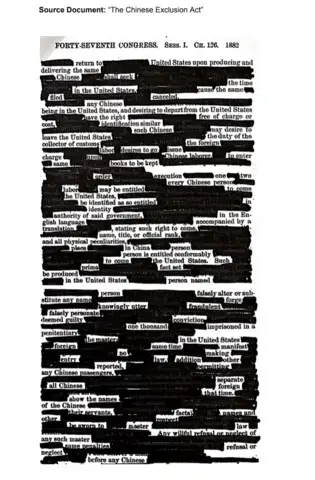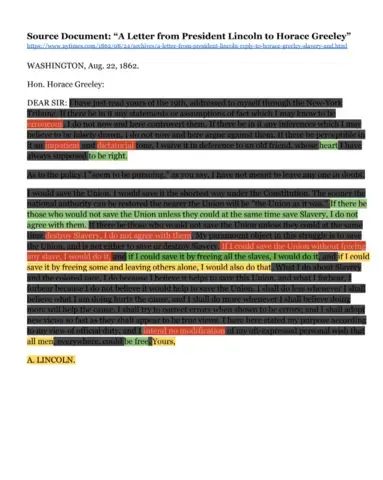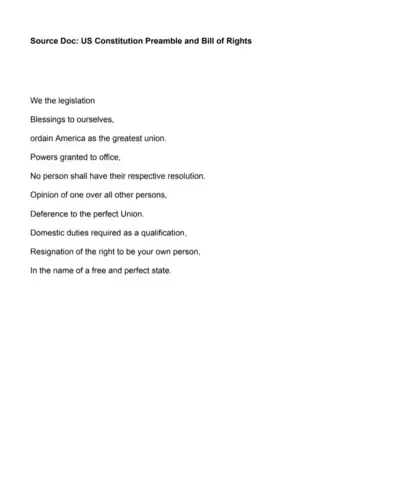 Visual Art Performance Task: Collage
Students created a collage or otherwise altered an original image to communicate a new perspective on the realities captured/not captured by the image.