Noncy Fields and Julie Emra are alumni from the 2021 Cohort of The 1619 Project Education Network. Their unit, Uncovering and Reclaiming Historical Identities, was designed for fifth-grade students and was grounded in a commitment to center the full humanity of the enslaved people students would be learning about and the dignity of the descendants of those enslaved people today. In the development, implementation, and reteaching of their unit, Noncy and Julie began thinking about how to share the reflections and takeaways from their work with other educators. From this thinking emerged the Identity Resource Screening Tool (IRST). The IRST is a flowchart of reflective questions and pathways that can support teachers in evaluating how they were educated about different identities and peoples, how they've been approaching the work with their students, and how they may challenge themselves to do it in a more culturally responsive, empathetic, and effective way.
Objective
Teachers using the tool will question the ways in which their curriculum:
includes contemporary people of historically marginalized and/or oppressed identity
includes ordinary people of historically marginalized and/or oppressed identity
includes narratives of resistance from people who have been historically marginalized and/or oppressed
includes a history of empowerment that begins before marginalization and/or oppression
Resource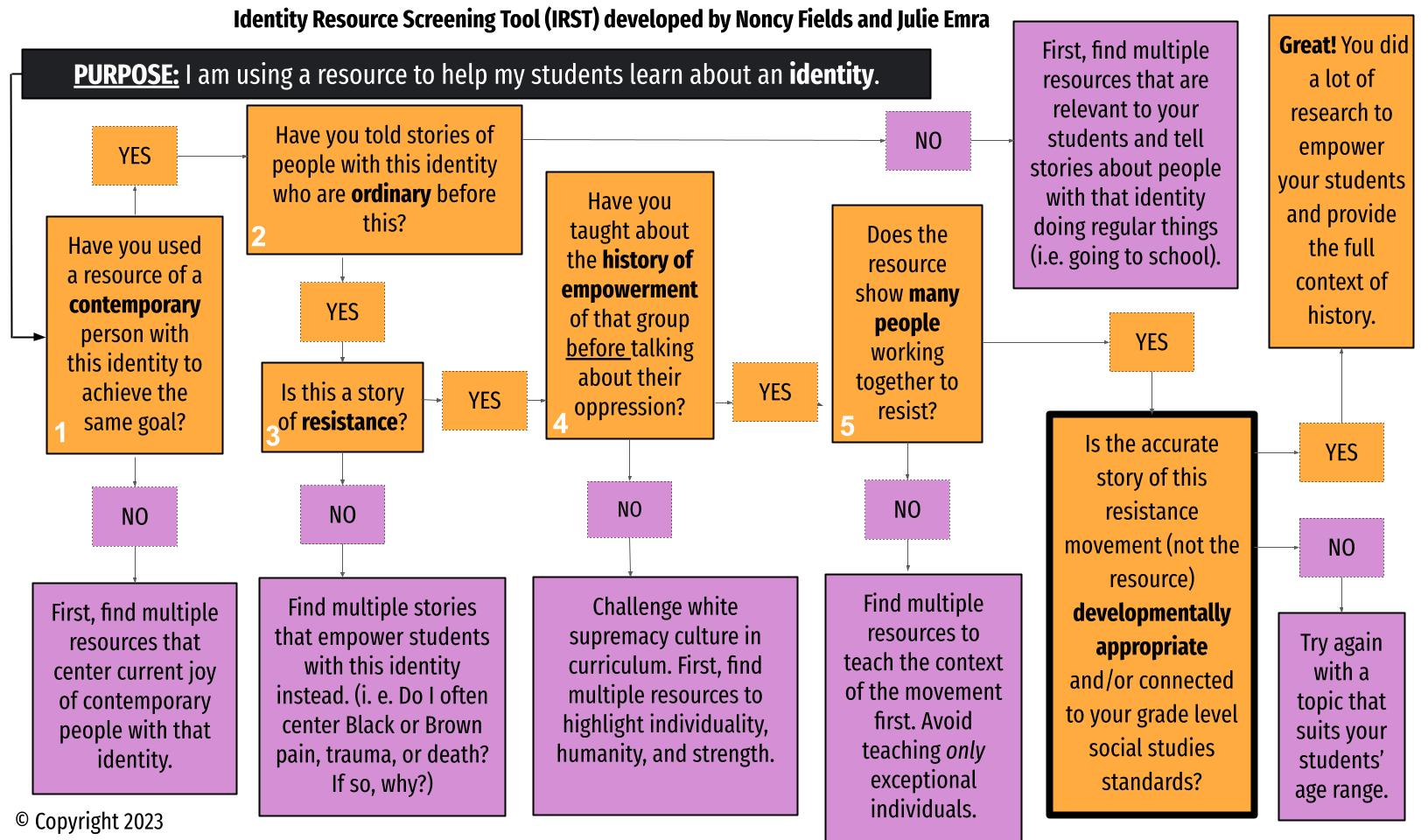 Read Noncy and Julie's full reflection on the impact of this work in their classroom.