Pulitzer Center Update June 7, 2022
Welcoming the Second Cohort of The 1619 Project Education Network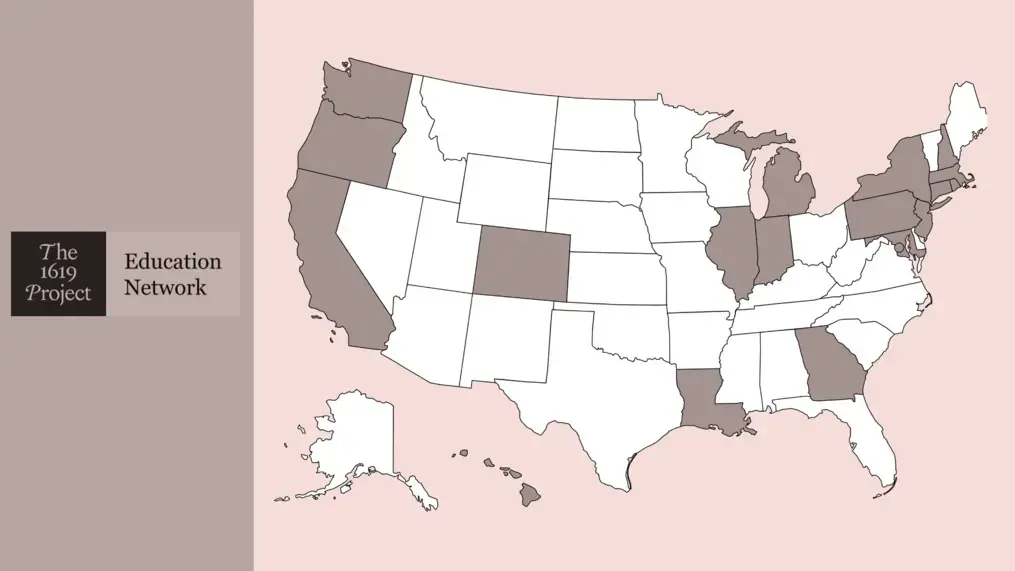 The Pulitzer Center is very excited to welcome our newest partners in our mission to cultivate a more curious, informed, empathetic, and engaged public through educational programming and resources: the second cohort of The 1619 Project Education Network.
Forty teams of educators from across the country have been selected to form the second cohort of the Network, a collaborative program culminating in standards-aligned unit plans that engage students with materials from The 1619 Project and encourage them to engage authentically and critically with the world around them.
These teams represent 18 states and the District of Columbia, and will collaborate with one another, award-winning journalists, noted historians, and the Pulitzer Center education team to explore the content of The 1619 Project from The New York Times Magazine, and create curricular resources that will be shared publicly through the Pulitzer Center's 1619 Education Portal.
The inaugural cohort of The 1619 Project Education Network, which included 40 teams from 21 states and D.C., completed their projects as part of the 2021-2022 school year. Their final units (including student work!) are now being published to 1619education.org/curricular-resources.
"This cohort of educators is building on the units and resources of the inaugural cohort in new and exciting ways. We are looking forward to supporting them in developing curricular materials that will make our collection more inclusive and accessible."

Donnalie Jamnah, 1619 Education Network Program Manager
The 1619 Project Education Network was launched in response to educators across the United States sharing their enthusiasm for teaching The 1619 Project in classrooms, as well as the need for support and community building opportunities to implement the project successfully and rigorously. After last year's impactful cohort, we are proud to continue this important work for the 2022-2023 school year.
This year's cohort represents educators and administrators working with students ranging in grade levels from pre-kindergarteners to high school seniors. They teach a variety of subjects, including English language arts, social studies, AP human geography, civics, journalism, African American Cultural Studies, dance, music, visual art, ethnic studies, humanities, and environmental science. Participants also include educators supporting students who are learning English as a second language and students who are supported by special education programs.  
This year's cohort convened virtually for the first time on May 14, and will gather throughout the program to analyze 1619 Project themes and resources, engage in professional development, discuss and revise lesson drafts, explore challenges, and celebrate progress as they write and teach their unit plans, and share their learning.
"I am hopeful about our young people—they seem to be light years ahead of where I was at their age in terms of social justice and curiosity."

Educator at Holton-Arms School, Maryland
"I'm so grateful [for] having participated with this Zoom forum. To connect reporters' names with faces was tremendous and to share within groups and on chat. I found some of the many 1619 sources valuable in researching more about the lower Hudson Valley and our town, Irvington NY."

Researcher and Educator in Irvington, New York
"The backlash tells us that 1619 is on point and essential for our students, families, and educators."

Educator in Woodburn School District, Oregon
"My high school did not teach us about slavery. I know some things from research and resources that I've learned about, but not enough. I need to know more and my students are asking me for more."

Educator in Oakland Unified School District, California
The inaugural 1619 Education Network cohort launched in May 2021. Click here to meet the 2021 cohort, learn more about members' work, and explore their units.
To stay up-to-date with The 1619 Project Education Network and other educational opportunities, subscribe to our newsletter.