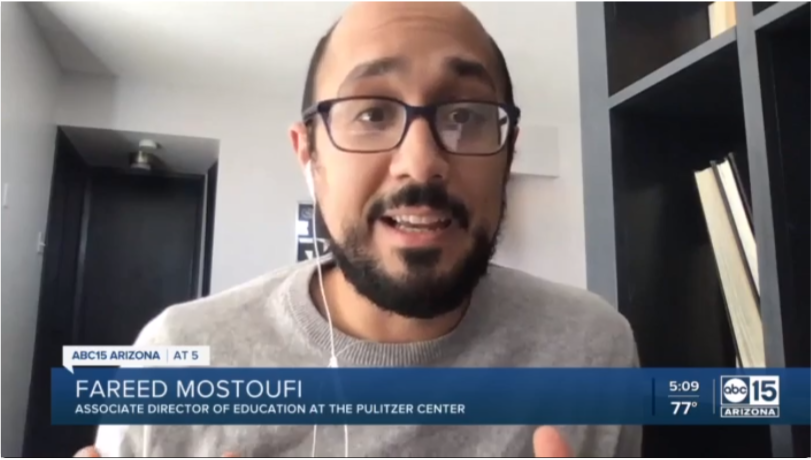 The Balsz School District in east Phoenix is the first in Arizona to implement curricula from The 1619 Project, with all teachers and staff attending a virtual workshop on the initiative on December 9.
The 1619 Project was published in The New York Times Magazine in August 2019. The special issue marked the 400th anniversary of the arrival of the first enslaved Africans to what would become the United States, and the initiative interrogates the legacy of slavery in America today. The Pulitzer Center is the project's official education partner.
"It's a big question—what is the role of slavery in establishing the country that we have now?—and to [answer] that, the project engaged over 30 writers, historians, [and] journalists," Pulitzer Center Associate Director of Education Fareed Mostoufi told ABC15 Arizona.
The Pulitzer Center's curricula based on the project include lesson plans, stories, videos, and virtual museum tours. Over 2,200 students in kindergarten through eighth grade in the Balsz School District will engage with the material. Most students in the district are Black or Hispanic, according to ABC15.
"They are invited into historical analysis and research in a way that they hadn't been excited about in the same way before," Mostoufi said.
The Pulitzer Center's education resources for The 1619 Project are available here.