Pulitzer Center Update November 4, 2021
Virtual Journalist Visits for Afterschool Programs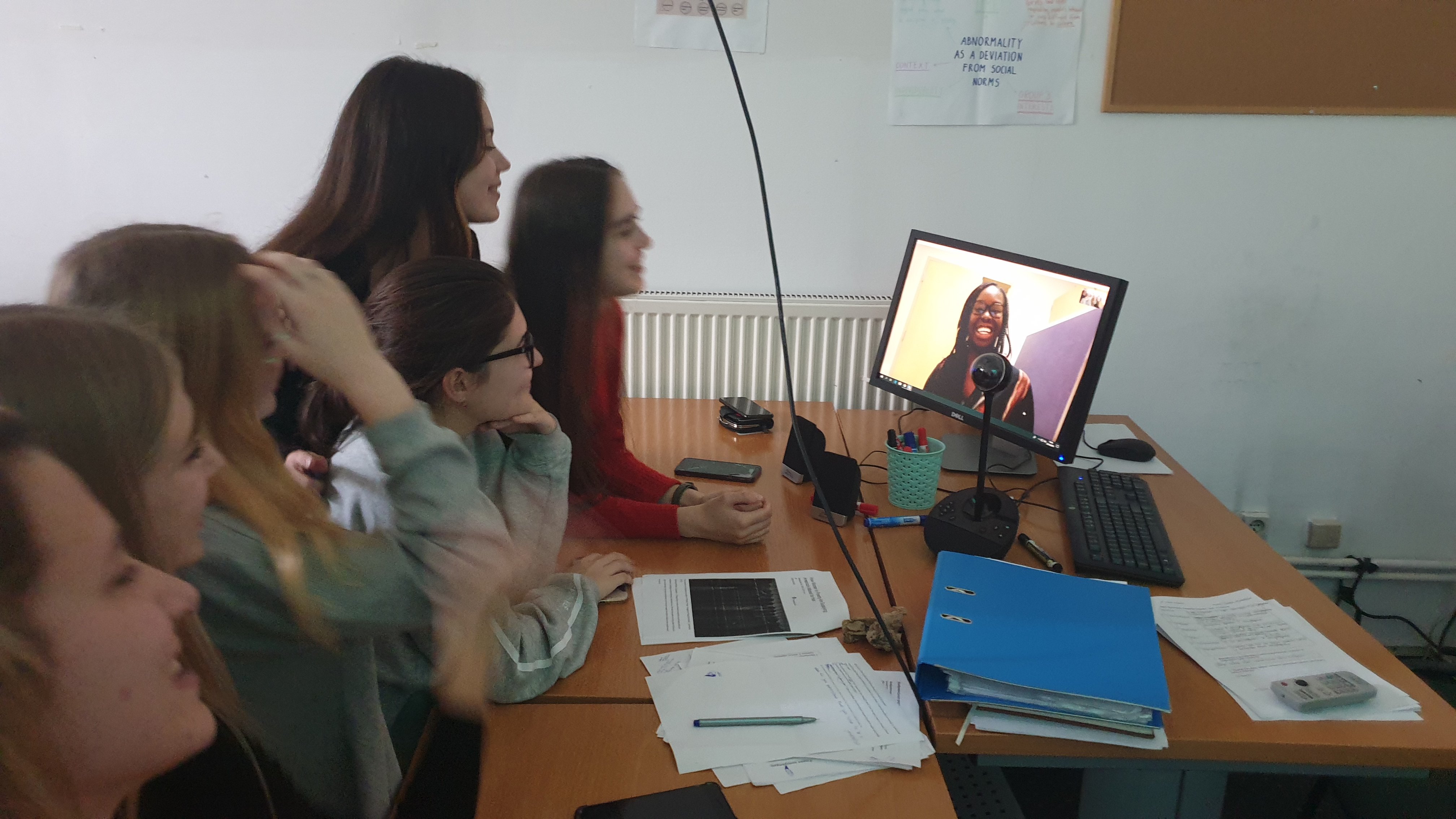 Are you an afterschool educator looking for ways to implement resources from The 1619 Project? Would you like to connect your students with journalists who report on racial justice and issues affecting Black Americans?
The Pulitzer Center has partnered with Mizzen by Mott, a free app to help afterschool professionals deliver exciting learning opportunities that inspire, engage, and empower young learners. We have created resources hosted on the Mizzen app for educators looking to incorporate The 1619 Project into their afterschool spaces. Our highly interactive resources for afterschool programs are designed to engage students' creativity, teamwork, critical thinking, and media literacy skills. Register for free here to access these activities!
To engage students in ongoing conversations about racial justice issues, we can also connect afterschool educators with journalists whose reporting relates to The 1619 Project. Connecting students with journalists is a great way to help inspire and engage young learners. Moreover, journalists can help students understand and appreciate the power of skills like research, writing, critical thinking, multimedia, and empathy among others. Take a look at our featured guest speakers below, and click here to connect your students with a journalist.
C. Zawadi Morris, the founder and editor of the BK Reader, who has been documenting COVID-19's impact on Black and brown communities in Brooklyn, NY, through a project inspired by The Federal Writers Project.
Melissa Bunni Elian, a photojournalist and writer who reported on how Afropunk connects the African Diaspora not only through music, but also socially and politically.
Arionne Nettles, a multimedia journalist and scholar who reported on how museums are responding to and documenting the movement for racial justice, including a children's museum of African American history in Chicago.
Rickey Ciapha Dennis Jr., a journalist in South Carolina who has been reporting on environmental racism.
Noreen Nasir, a video journalist with the AP who reported on how former "Sundown Towns" are reckoning with their legacies and contemporary realities of racism amid the Black Lives Matter movement.
Gloria Browne-Marshall, a journalist and professor who wrote and produced a journalistic play about police shootings of Black men and boys in the U.S.
Maranie Staab, a visual journalist who has been photographing protests against police brutality and racial injustice.
Gavin McIntyre and Jennifer Berry Hawes, a reporting team who examined the life, writings, and legacy of Omar ibn Said, a Senegalese scholar enslaved in the U.S.
Brian Palmer, a journalist who has been reporting on the disproportionate impact of evictions on Black and brown communities.
Francesca Bentley, a journalist who reported on immigrants' experiences with racism in the U.S.
Melba Newsome, a journalist who is reporting on inequities in vaccine distribution and the role of race in vaccine hesitancy.