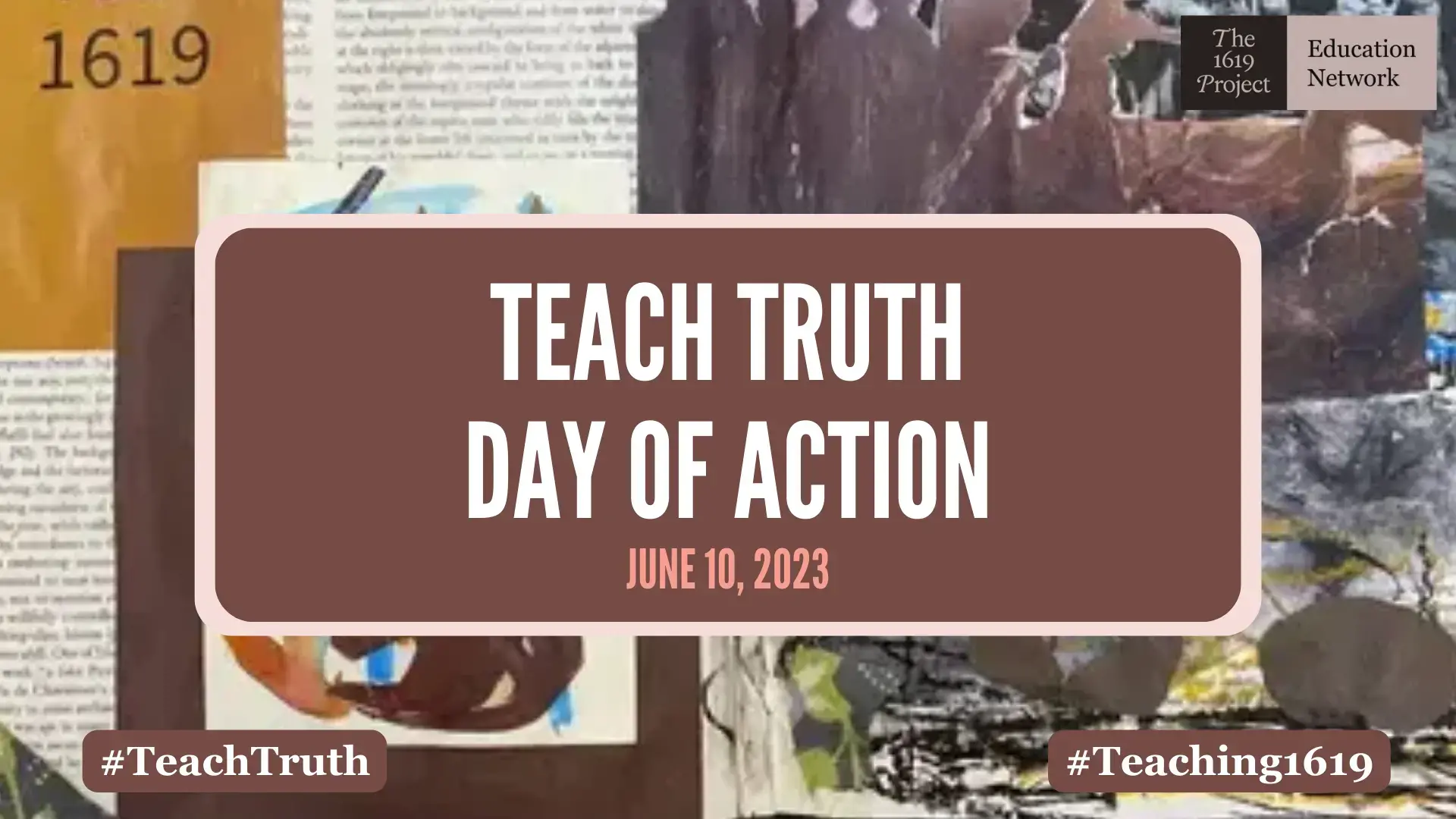 Teaching Hard Truths with The 1619 Project
Students want to know our history in full. Educators are fighting for the right to teach it.
The Pulitzer Center's work with The 1619 Project has expanded in classrooms across the U.S., underscoring the important role of this journalistic work in supporting educators and students in engaging with historically accurate, inclusive, and culturally responsive curriculum.
Eighty teams of educators across the country who make up our 1619 Project Education Network have worked diligently to create and share 1619-focused curricular resources for fellow educators to use in their own classrooms. In order to connect students to The 1619 Project's themes and process hard histories together, the Network's resources help students analyze such topics as displacement and belonging, the racial wealth gap, environmental justice, and the paradox of American liberty.
Educators are invited to join us on Saturday, June 10, 2023, at 12:00pm EDT for "Teaching Truth: Cultivating Curiosity and Compassion With The 1619 Project," a free, virtual workshop that will explore the central ideas in 1619 and the resources and strategies available for those wanting to start, or continue, teaching from The 1619 Project.
Learn more about the Network's decision to participate in June 10's Teach Truth Day of Action, which aims to empower and celebrate the work of educators who are bringing these important issues into their classrooms. We hope you'll join us on Saturday, and stay up-to-date on our work by subscribing to the weekly Pulitzer Center Education Newsletter.
Best,

---
Impact
Several Pulitzer Center and Rainforest Journalism Fund grantees are among those recognized for outstanding work in this year's Pictures of the Year (POY) Latin America Awards.
---
This message first appeared in the June 9, 2023, edition of the Pulitzer Center's weekly newsletter. Subscribe today.
Click here to read the full newsletter.