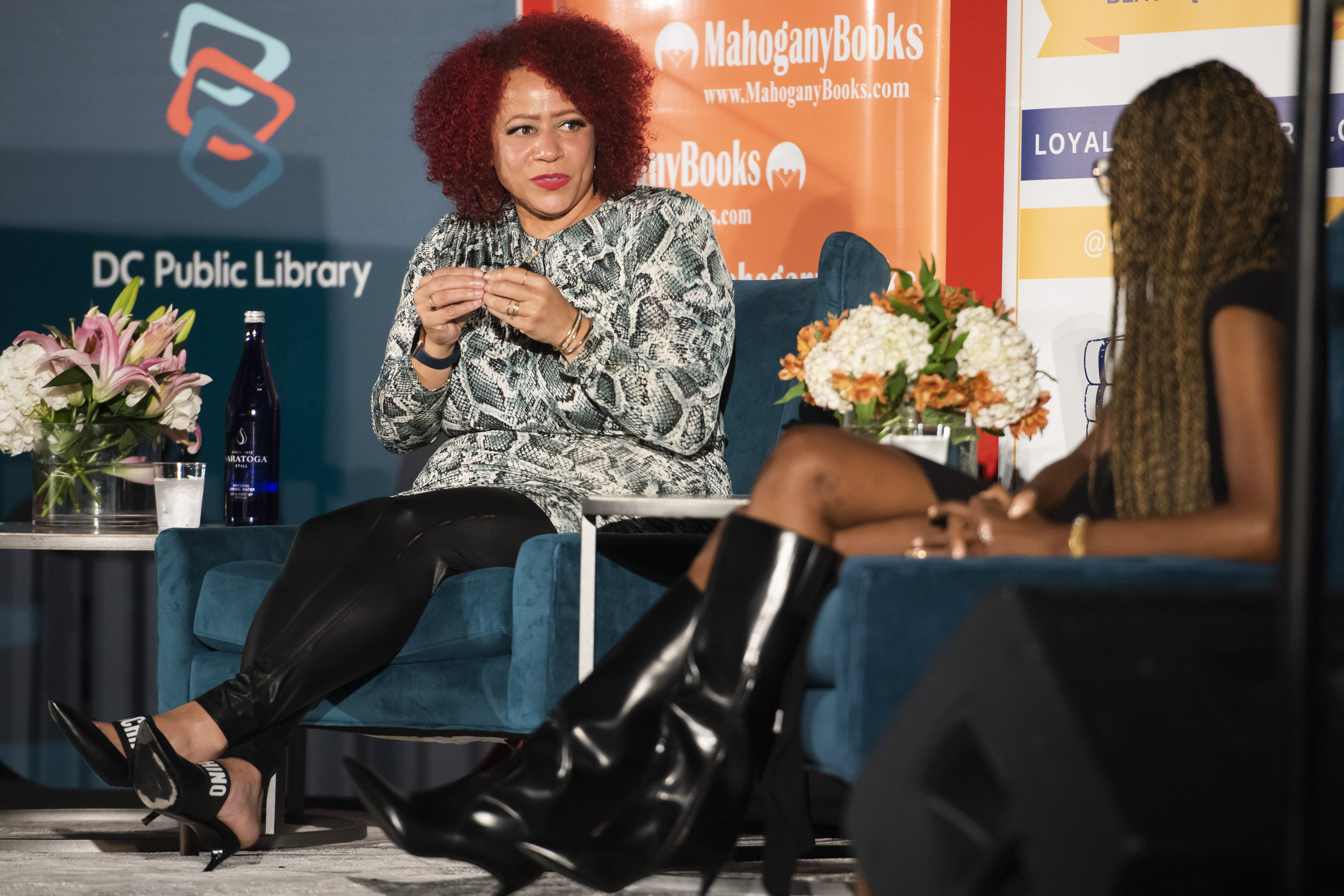 The question of the value of The 1619 Project as a useful educational tool for the classroom has been the center of much discussion and debate since the original New York Times Magazine's 1619 publication in 2019. The latest expansions of the project are two 1619 books, published last week, and 1619 Project creator Nikole Hannah-Jones has used the book launch and press events to speak clearly once again on how 1619 helps us to better understand not just our past, but our present as well.
In our work as an education partner for The 1619 Project, the Pulitzer Center has seen this to be completely true. In our K12 Curriculum Guide for The 1619 Project books, we open with a section about why we believe 1619 is a useful tool for the classroom, citing research, education reports, and the experiences of the education partners we've helped support in utilizing the project in instruction.
We've seen the project provide new knowledge and reference points to students looking to better understand their history and the world around them, and we've seen students gain a useful framework for sharing their own stories and community histories with the world.
We also know there is still learning and work to be done, another central theme from the November 18th 1619 Book Launch event on November 18, hosted by D.C. public libraries, Mahogany Books, and Loyalty Bookstores. In the clip below, listen to Donnalie Jamnah, partnerships manager for the Pulitzer Center's education team, share our ongoing 1619 education initiatives and hear clips from Hannah-Jones speaking to the importance of this work.
You can hear more from both Jamnah and Hannah-Jones by registering for the upcoming virtual event for educators and librarians, "Teaching the 1619 Project." This event is hosted by New York Times Magazine and will feature magazine editor Jake Silverstein in conversation with both Hannah-Jones and Jamnah. Learn more here.