Pulitzer Center Update April 7, 2021
Introducing Our Spring 2021 Teacher Fellows!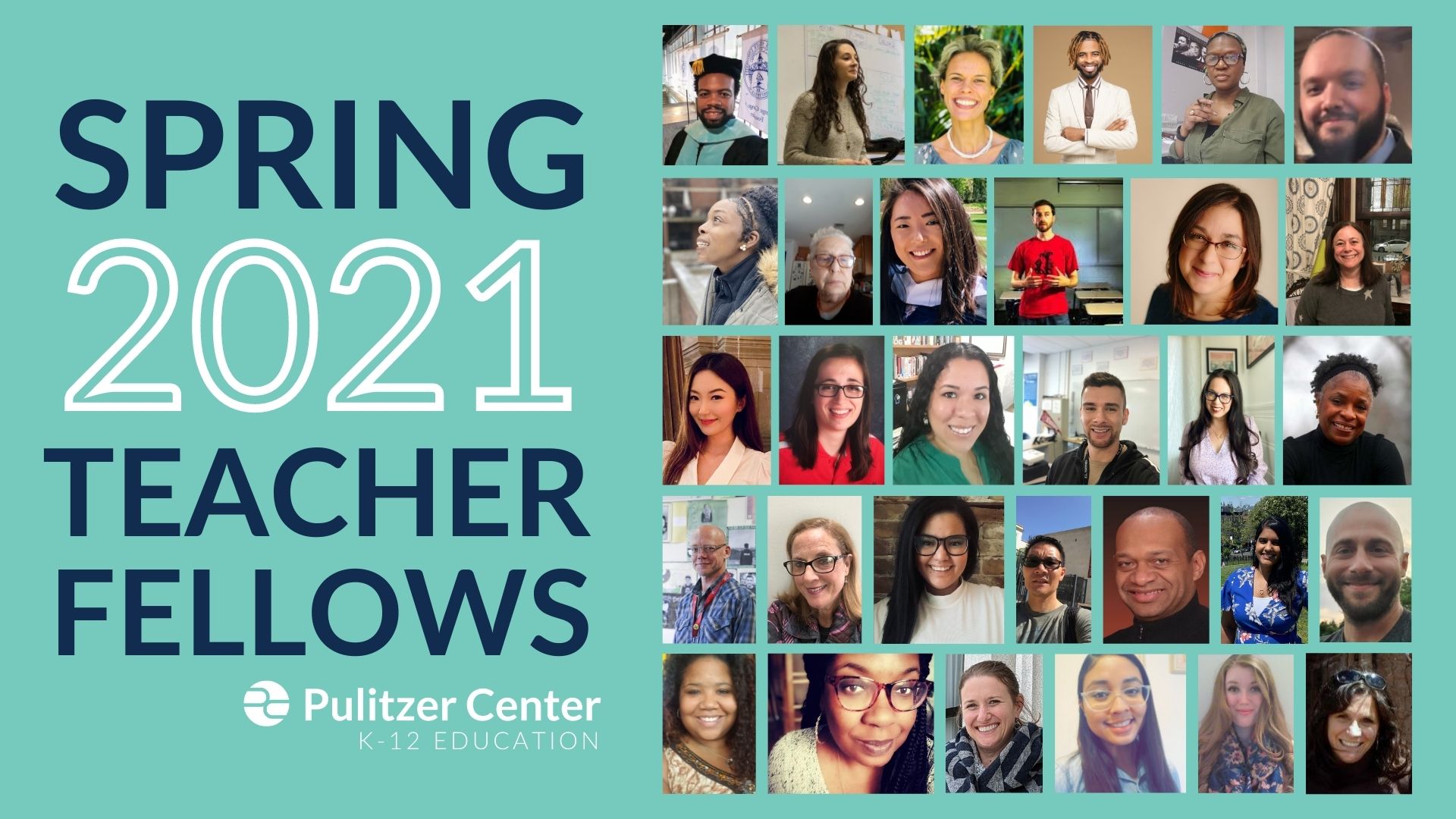 Thirty-one Teacher Fellows have joined the Pulitzer Center education team for our spring 2021 fellowship programs. These educators were selected from 152 applicants across the U.S. to explore global news in the classroom and translate their experience into standards-aligned lesson plans.
Fellows have the opportunity to network with a community of educators and journalists as they create, implement, and evaluate unique units related to their fellowship track's theme: "Journalism and Justice: Making Local Connections to Global Issues" (a fellowship for Chicago teachers) or "Stories of Migration: Going beyond the headlines" (a fellowship for teachers nationwide). Cohort tracks will facilitate the exploration of underreported news in the classroom and introduce students to global issues in a local context, develop media literacy skills, and build empathy.
The Fellows in the national track represent 13 states, from Minnesota to Hawaii, and the Chicago Fellows represent 12 neighborhoods across the city. They teach grades five–12 in public and charter school settings. Their courses range from history and English language arts to financial literacy and theory of knowledge. Stay tuned for more from our spring 2021 Teacher Fellows!
Learn more about these amazing Fellows in our slideshow below.