Pulitzer Center Update November 23, 2021
Introducing Our 2021-2022 Teacher Fellows!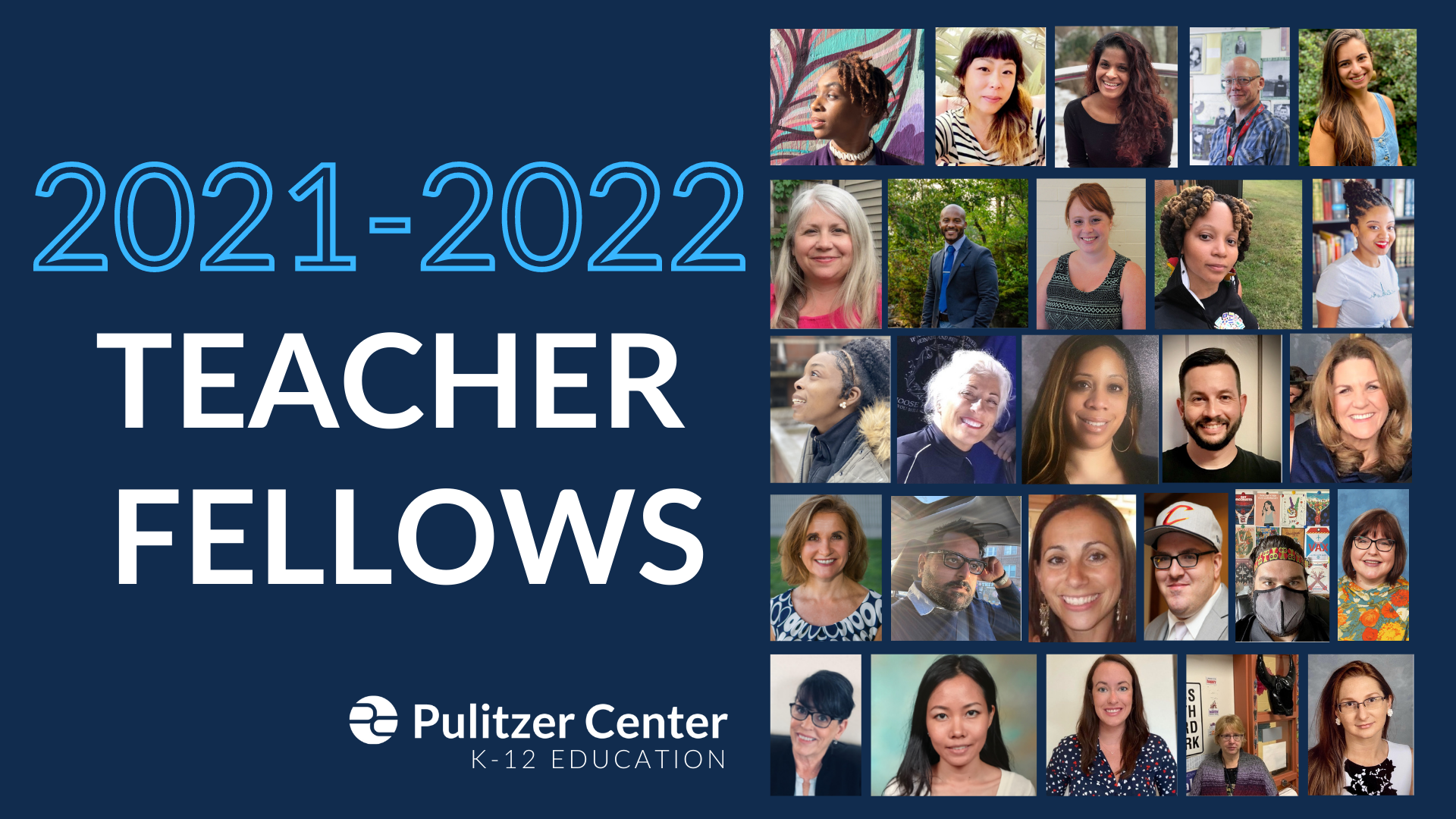 A total of 26 Teacher Fellows have joined the Pulitzer Center's education team for its 2021-2022 fellowship program. These educators were selected from 110 applicants across the U.S. to explore how engagement with underreported global news stories and media literacy skills can support their curricula and communities.
Fellows will first connect with a community of educators and journalists to explore reporting and journalism skills related to the fellowship's theme: "Journalism and Justice: Elevating Underreported Stories in the Classroom."
They will then create, implement, and evaluate standards-aligned units that introduce students to global issues in a local context, support students in developing media literacy skills, and guide a practice of empathy.
This year's Fellows are part of two cohorts: one for educators nationwide and one for educators based in Chicago. The Fellows in the national track represent 12 states and the District of Columbia. They teach grades 4-12 in public schools, charter schools, and carceral facilities, and their courses include global politics, African American history, art, world geography, math, and more.
The educators in the Chicago cohort support schools in 10 different neighborhoods. They also teach grades 4-12 in public and charter school settings, and their courses include English, civics, contemporary world history, art, and more.
Learn more about these amazing Fellows in our slideshow below. Their units will be available in our lesson library starting in summer 2022.
For more information on our fellowship program, and to explore units by the over 40 educators who participated in 2020-2021 teacher fellowships, click here.