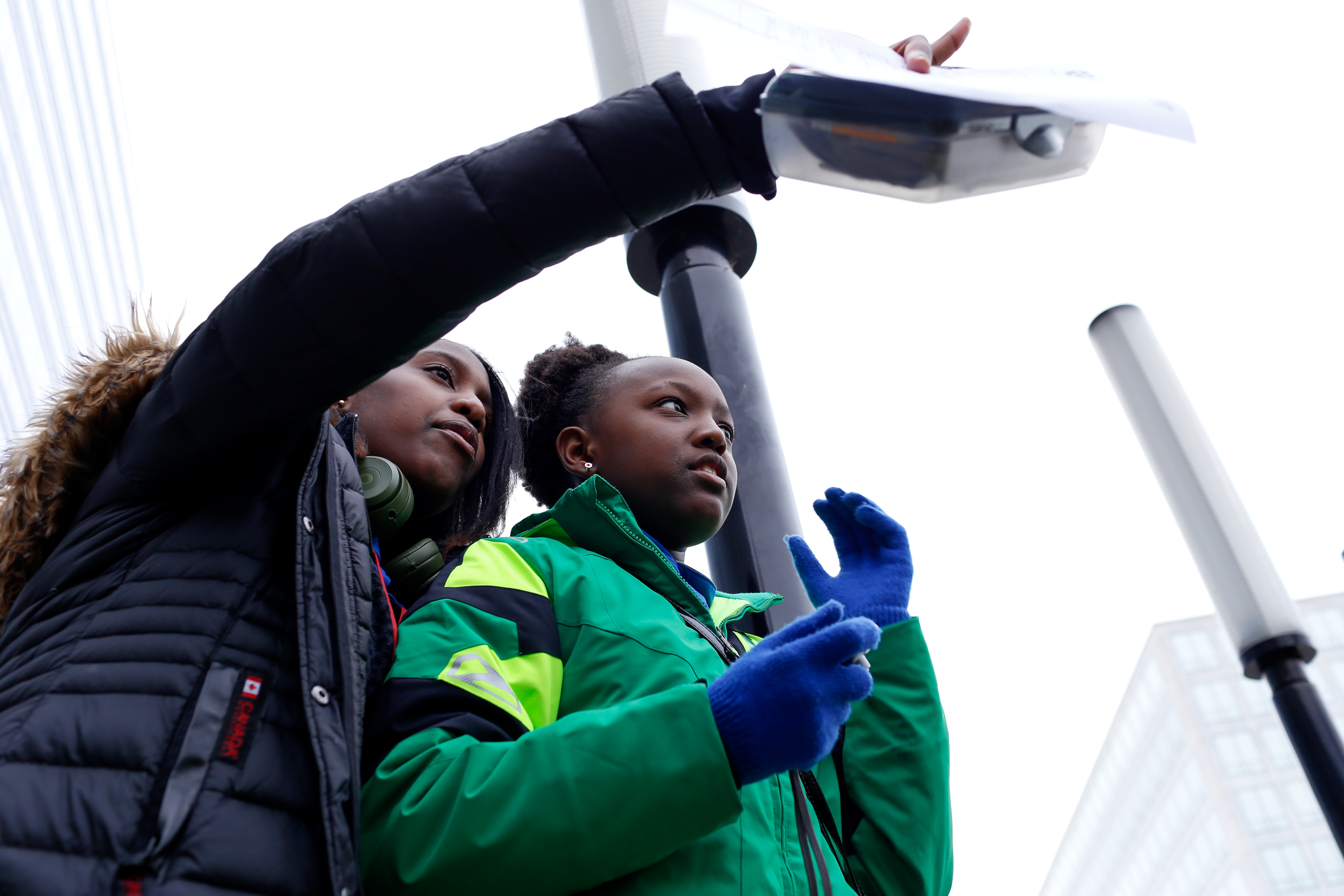 We've been busy at the Pulitzer Center this summer...and we can't wait to share what we've been working on with you! Below are some some exciting announcements about brand new opportunities and resources available this school year, and how you can get involved.
Do you have other ideas for ways we might collaborate? Our most successful projects are developed in partnership with teachers, so please reach out to us to develop a collaboration that will get your students excited about community engagement, global perspectives, and paying close attention to the world around them through news.
"The Weekly," a documentary TV series powered by stories from The New York Times, illuminates pressing world issues and the investigative reporting process by delving into one story each week that Times journalists have reported on for months or, in many cases, years. As the education partner for "The Weekly," the Pulitzer Center will make select episodes available for free this fall with full lesson plans and associated activities.
The first episode raises provocative questions about ethics and accountability in the education system. Access a preview here. Check back at this link soon for the portal to more free episodes and curricula.
The 1619 Project, inaugurated with a special issue of The New York Times Magazine, challenges us to reframe U.S. history by marking the year when the first enslaved Africans arrived on Virginia soil as our nation's foundational date. As the education partner for the project, we are offering a curriculum for teaching 1619 that includes a downloadable PDF of the complete issue, reading guides for the over 30 essays and creative works included in the issue, lesson plans, and creative activities to engage students. Over 1,000 teachers have already reached out to say that they plan to use the project and curricula in their classrooms. How are you using The 1619 Project in your class, and how are your students responding? Keep us posted! We'll be publishing teacher-designed lessons and student work as part of the curriculum.
We have partnered with the social studies departments in Chicago, Washington, D.C., and Winston-Salem/Forsyth County to distribute a class set of the magazine to every public high school in those cities. Many schools are using the issue for in-depth projects, including Bard High School Early College Queens, where students will devote the first four days of the school year to studying The 1619 Project. In order to take this vital project beyond the page, we are also coordinating classroom visits and events that will connect issue architect Nikole Hannah-Jones with colleges and K-12 classrooms across the country, from Atlanta to Chicago and from Winston-Salem to Washington, D.C.
You can check out media coverage of The 1619 Project here, including this from the National Catholic Reporter: "'The 1619 Project' [is] an undertaking of The New York Times that might well go down as a publishing landmark under the heading of bold truth-telling...Demand that your school—public, private, Catholic or other religious institution, charter or home—include the curriculum as a required course of study."
Looking for digital lessons that include interactive technology for students? Nearpod Historical Perspectives and Literacy, featuring resources from the Pulitzer Center, is a 6-12 supplemental curriculum that provides culturally relevant, inquiry-based experiences designed to facilitate student construction of historical understanding with diverse viewpoints and enhance instruction with guided inquiry of sources. Check out free sample lessons, or learn more about bringing Nearpod HPL to your school or district.
Students are invited to make their voices heard this election season by writing letters to their representatives that explain a global issue they would like to see prioritized, its connection to their community, and what action steps they propose.
Student winners and finalists will have their letters, bios, and photos published on the Pulitzer Center website. Three winners' teachers will also receive $100 to further global education in their classrooms. Find complete contest guidelines here, and check out last year's winners and finalists here!
Programs for Teachers and Students
The Pulitzer Center team is just an email away! You can get involved this fall by emailing [email protected] to...
Invite a journalist to speak in your classroom (in-person or via Skype!)
This fall, journalists will Skype into classrooms around the world and visit schools across the country, from Baltimore to St. Louis and from Tucson to New York City.
This October, Brian Frank and Isadora Kosofsky will visit Chicago schools to facilitate conversations with students about mass incarceration in the U.S. In partnership with the Art for Justice Fund and the School of the Art Institute of Chicago (SAIC), the journalists will facilitate a workshop for incarcerated youth at the Illinois Youth Center and will hold a panel discussion alongside activists Norris Henderson and Sarah Ross, keynoted by Nikole Hannah-Jones.
Reach out to talk about opportunities for your school!
Design your curriculum in partnership with the Pulitzer Center education team
This fall, Waukegan High School in Illinois has decided to build a brand new world history curriculum in partnership with the Pulitzer Center that guides students in using news stories as anchors for historical inquiry. The course will involve deep engagement with journalism on systemic global issues, conversations with journalists, and projects tailored to common core standards and learning goals.
The Everyday D.C. Project, a cornerstone visual arts unit for D.C. public middle schools that guides students in evaluating and creating photojournalism that challenges dominant media stereotypes of the District, will launch for the fourth time this fall. Schools and districts throughout the country have worked with our education team to adapt the Everyday D.C. curriculum for their students.
Reach out for support developing projects, units, courses, and other curricula!
Request a professional development on bringing global news into your class
This summer, we've been on the road, facilitating teacher professional development workshops in Chicago, San Antonio, Winston-Salem, and Washington, D.C. There are more on the horizon this fall! Want to bring a Pulitzer Center PD to your district or school? Reach out to us about how we can make it happen!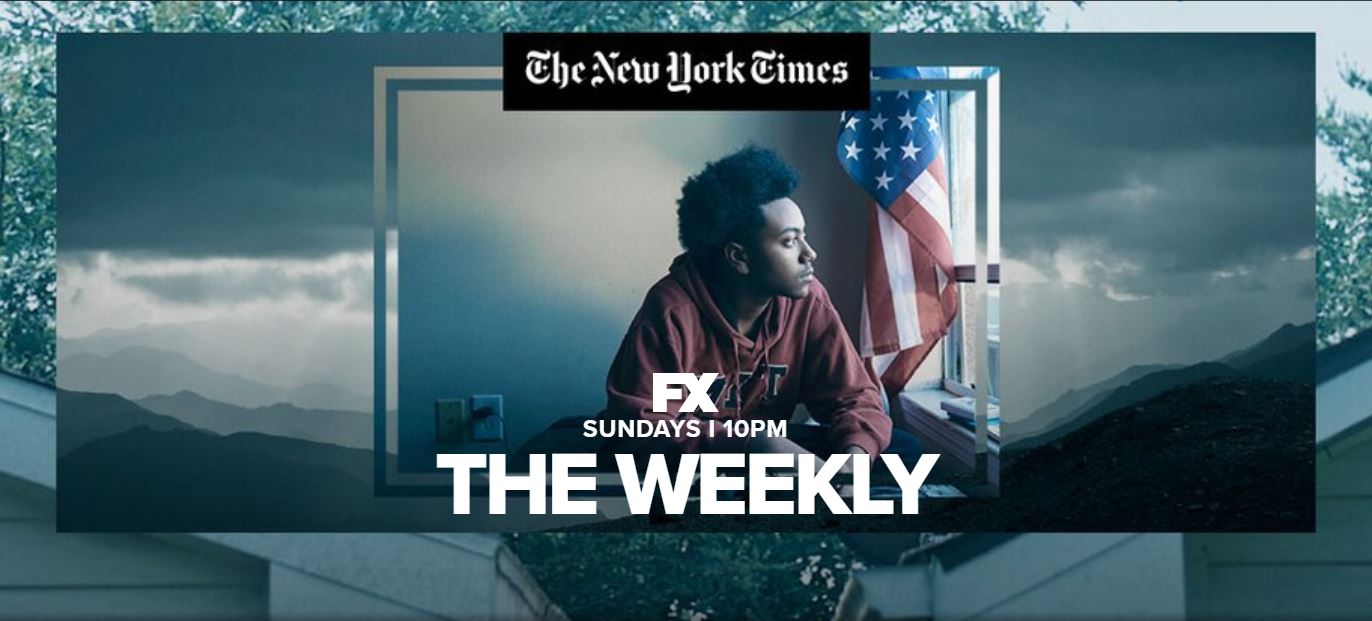 Access free curricula for "The Weekly," the news documentary television series by The New York Times...