Home
CURRICULAR RESOURCES
Explore reading guides, unit plans, student work, and other resources to bring The 1619 Project into your classroom, created by the Pulitzer Center and our community of educators.
Here you will find reading guides, activities, and other resources created by the Pulitzer Center education team to bring The 1619 Project into your classroom.

Students use rhetorical analysis skills to reflect on the media backlash to The 1619 Project and connect political media rhetoric to current anti-critical race theory (CRT) legislation.

A collection of activities designed to facilitate engagement with The 1619 Project books "A New Origin Story" and "Born on the Water."
ABOUT THE 1619 PROJECT
The 1619 Project launched in August 2019 with a special issue of The New York Times Magazine, including essays and creative works by journalists, historians, and artists. The project illuminates the legacy of slavery in the contemporary United States, and highlights the contributions of Black Americans to every aspect of American society. In the years since its launch, The 1619 Project and the conversations it has sparked have expanded through new resources, including a podcast, a book-length anthology, and a children's book.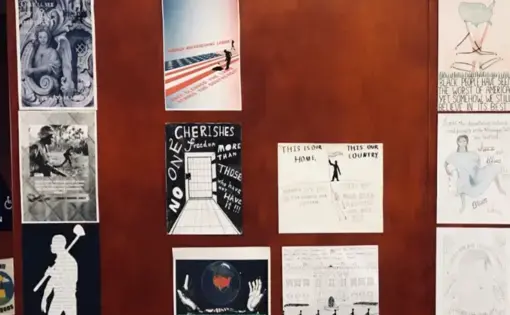 Guidance for educators who want to learn what resources The 1619 Project offers, with notes on how to use them effectively.
STUDENT WORK
Explore snapshots from school-wide events, art, poetry, journalism, and other work students have created in response to The 1619 Project.